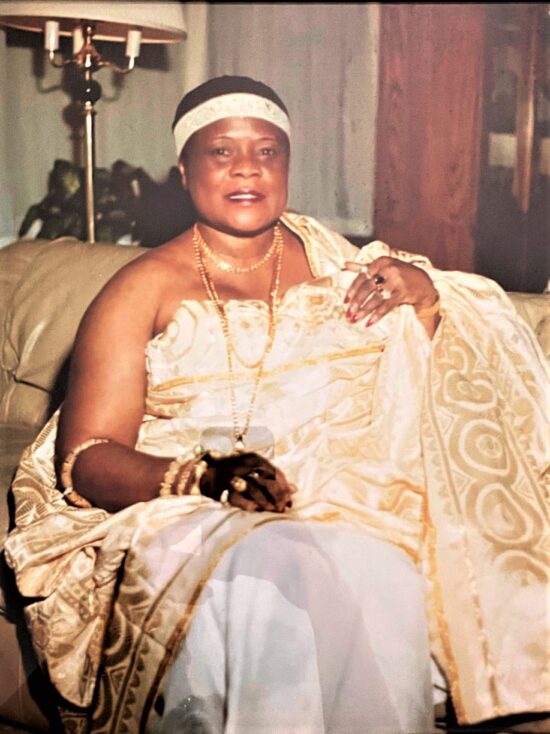 It is with deepest sympathy that we inform you of the death of Elder Agnes Akotuah. Agnes was a beloved member of First Presbyterian Church of DuPage for many years and served the community faithfully throughout her life, both in her work as a nurse and as a devoted volunteer. She was a loving wife to Elder Sampson Akotuah. She joined the Church Triumphant on May 16, 2022.

A One-Week Celebration of Life will be held on Sunday, May 29 in the FPCD Fellowship Hall from 4 – 10 pm. All are welcome to come and pay their respects with this time of prayer, song, and story in keeping with Ghanaian Tradition.
Information regarding her Memorial Service will be forthcoming.
Our condolences go to the family and friends of Agnes even as we give thanks for the hope of the Resurrection through Jesus Christ.