We are proud to present Angie Wuysang, PC(USA) International Peacemaker from Indonesia!
Peacemaker Wuysang is passionate about building inter-religious dialogue for world peace and the integrity of all God's creatures. She specializes in women's issues, environmental issues and interfaith dialogue. Engaging these real issues, she is an excellent ambassador not only for the Christian community in Indonesia, but also for inter-religious communities.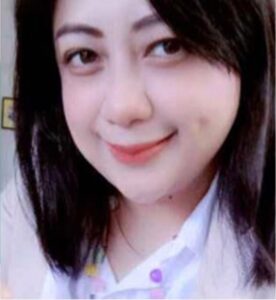 Come to learn from her excellent work – Wednesday, September 20 at 7pm in the FPCD Fellowship Hall. Also, you are welcome to join us for dinner with our guest before the talk. Each dinner participant will be asked to pay for their own meal. We will be meeting at Bangkok Village in Naperville at 5pm. Please RSVP with Pastor KJ or by calling the church office at 630-759-8843 by 4pm on Wed, Sept 20. Learn more about Angie Wuysang here.