Join Us in Celebrating the
Installation
of Rev. KJ Norris
as Pastor of First Presbyterian
Church of DuPage
Rev. KJ Norris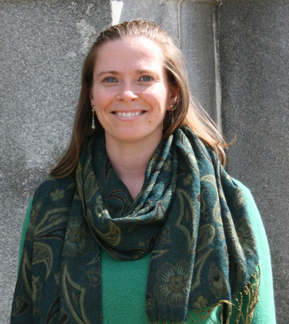 Pastor KJ has a passion for creating spaces where people of all ages and from diverse backgrounds can come together to worship God and love one another. After being a high school physics teacher in Philadelphia, KJ received a call on her life to go to seminary. At Pittsburgh Theological Seminary, KJ earned an MDiv with a certificate in Urban Ministry, was awarded the Michael Wilson Keith Memorial Homiletical Prize for preaching, and was published as the Chief Editor of the Pittsburgh Theological Journal.
Since her ordination in 2017, Pastor KJ has led a small church which prayerfully turned its manse into a counseling center. She also served as the Interim Program Coordinator for the Metro-Urban Institute which gives voice to people of color and those too often on the margins to share their stories and link together to form healthy communities. Pastor KJ is known for her service in the community including volunteering at the Allegheny County Jail, encouraging other pastors and churches in their calls through the Pittsburgh Presbytery Commission on Ministry, and serving with the Greater Pittsburgh Food Bank.
In her free time, Pastor KJ can be found digging in the community garden with her sister Kimberly or riding her bike with her parents Bob and Linda. She mentors several children and can be found hanging from the jungle gym and laughing in the sunshine as often as possible. Pastor KJ became our Minister of Word and Sacrament on November 15, 2021.
Event Details
Come one and all to officially begin a new chapter in our church life.
Saturday, May 14, 2022
First Presbyterian Church of DuPage
180 N Weber Road
Bolingbrook, IL 60440
1 PM Doors Open
2 PM Installation Service
Blackhawk Presbytery will formally install Rev. KJ Norris as Pastor of FPCD
Rev. Dr. John Welch guest preaching
Worship with the Presbyterian Church of Ghana Praise Team and with special guests of FPCD
Rev. Eric Heinekamp giving the charge to the community
3 PM – 5:30 PM Community Festival
Featured Speakers
Rev. Dr. John C. Welch, M.Div, PhD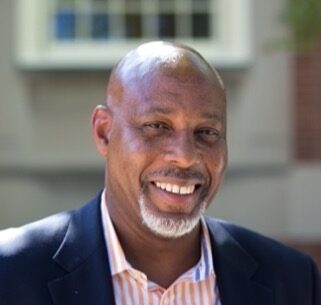 Rev. Dr. John C. Welch comes with a wide variety of experience in corporate, ecclesial, and higher education environments. Most recently, Dr. Welch has accepted a call as Senior Pastor of the Sixth Mount Zion Missionary Baptist Church in Pittsburgh. Prior to this he spent almost 14-years as Vice President for Student Services, Community Engagement and Dean of Students at Pittsburgh Theological Seminary. During that time, Dr. Welch led cross-cultural, socio-political engagement opportunities for students to the Caribbean, Mexico, South America, and South Africa with the hope of expanding student global awareness and improve cultural competence.
Dr. Welch currently serves on the Permanent Judiciary Committee of the Synod of the Trinity and is a member of the Executive Council of Pittsburgh Presbytery. Beyond this work, Dr. Welch has done strategic business planning and conducted seminars and trainings to church leaders, physicians, nurses, and other healthcare professionals in the areas of ethics, burnout, moral distress, long term care, implicit bias, and institutional racism.
John has served as an adjunct professor of Business Ethics at the University of Pittsburgh's Katz Graduate School of Business and the University of Pittsburgh's Consortium Ethics Program as well as an adjunct professor of Theology at Carlow University. Currently, he sits on the Ethics Committees for a major health network and has offered his expertise in response to Covid-19 infections by designing engagement strategies to low-income communities of color and other marginalized populations including immigrants and LGBTQ, addressing vaccination hesitancy and community spread.
Furthermore, John has led several nonprofit boards and currently is Chair of the Board of Directors for the Gamaliel Network, an international organization specializing in faith-based community organizing, with several organizations in the metro-Chicago area. Additionally, John has over 22-years of experience as a consultant in the field of Information Technology, 27-years in ordained ministry serving Presbyterian and Baptist congregations.
A native of Pittsburgh, John holds a Bachelor of Science Degree in Chemical Engineering & Economics, a Master of Divinity degree, and a PhD in Healthcare Ethics. He and his wife Rev. Dr. B De Neice Welch, are the parents of four adults and the grandparents of three.
Rev. Eric Heinekamp, M.Div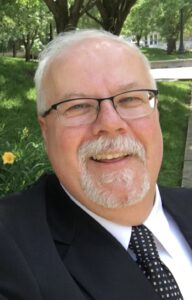 The Rev. Eric Heinekamp has been serving as Transformational General Presbyter and Stated Clerk for Blackhawk Presbytery since August 2020. Prior to this call, Eric served as temporary supply pastor at First Presbyterian Church of DuPage and Director of Business Affairs for the Presbytery of Chicago. He is an ordained pastor in the PC(USA) and is active in the work of our denomination. Eric is a life-long Presbyterian and a second career pastor. Prior to his call to ministry, Eric worked for over 20 years at JP Morgan Chase. He holds an MDiv from McCormick Theological Seminary and an MBA from the University of Michigan. Eric and his wife, Patty, have been married 42 years and live in Naperville. They have 3 adult children and 5 grandchildren.
Rev. Erin M. Davenport, LSW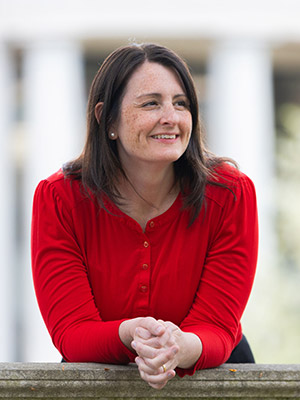 Since graduating in 2005 from the M.Div./MSW program at Pittsburgh Theological Seminary and the University of Pittsburgh Erin has served as pastor in the PC(USA) in chaplaincy ministry, Presbytery staff, consultant to non-profits and Director of the Miller Summer Youth Institute at Pittsburgh Theological Seminary. Since 2020, Erin has served Pittsburgh Theological Seminary as Director of Strategic Initiatives and Special Projects. In addition to being a pastor, Erin is a licensed social worker. This work has given Erin the opportunity to teach around the country on various topics involving Christianity, Youth Ministry, safety and mental health. Erin and her husband Derek have two children, Dylan and Lydia who enjoy adventuring with their parents!
Accommodations & Questions
Guests are encouraged to stay at the
Holiday Inn & Suites Bolingbrook
205 Remington Blvd.
Bolingbrook, Illinois, 60440
For questions, please contact the church office
First Presbyterian Church of DuPage
180 N Weber Road
Bolingbrook, IL 60440
Phone: 630.759.8843
firstpresdupage@gmail.com