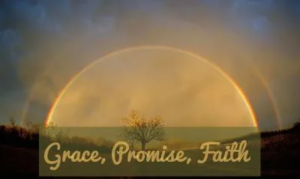 Holy Week gives up an opportunity to grow deeper in faith and fellowship. Join us this week as we remember the work of Jesus Christ. Thursday we will celebrate the Lord giving us a New Covenant of Love at the Last Supper. All are invited for a meal provided by the Deacons. Communion will be served. Friday we will hear the story of Jesus' death and come to a fuller understanding of how this is Good News for the world. And Sunday we will rejoice that not even the grave can hold back the promises of God!
Thursday, April 6 – Maundy Thursday Dinner and Communion in the Fellowship Hall – 6:30pm
Friday, April 7 – Good Friday Worship Service – 7pm
Sunday, April 9 – Happy Easter! – 10am
All are welcome! Come and worship!